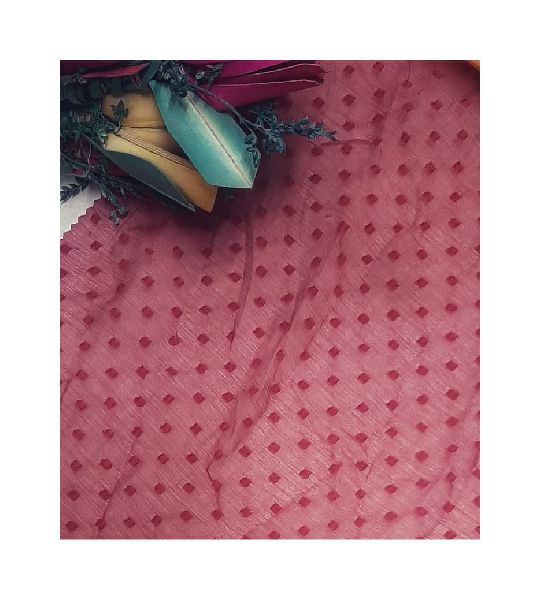 Chiffon supplied by Chiffon Butta fabric supplier has always held a unique place in the hearts of many Indian women. The infusion of various countries and cultures increased the popularity of chiffon sarees.
The lovely and magnificent drape of chiffon sarees is one of the key reasons for its appeal. The fabric can also be coloured in a variety of hues, ensuring that there is a chiffon saree to suit everyone.
So, here are some strong reasons why you should wear a chiffon saree this wedding season.
Reasons to Wear a Chiffon Fabric:
Affordably priced and simple to obtain
As previously said, chiffon fabrics by Chiffon Butta fabric supplier in India, are available in a wide range of colours. Not only that, but they come in a variety of styles and prints.
You may just walk into a nice saree store and locate a wide selection of chiffon sarees. If you want to go out, you can buy chiffon sarees online.
The Ideal Option for a Formal Look
Weddings are a perfect time to wear chiffon sarees. However, if you wish to keep a low profile or appear formal, there are chiffon sarees for such reasons as well.
Because of the softness of the fabric, many ladies favour chiffon sarees. It's also lightweight, so women can simply transport it to any event, whether it's a wedding or a business meeting. The days of sweating it out since the only sarees provided were silk or cotton are long gone. Fortunately, yes!
Excellent Drape and Ease of Care
One of the most noticeable characteristics of a Chiffon saree is its ease to drape. There are only a few sarees that can be draped easily. Formal wedding sarees, such as Silk or Designer sarees, are hefty.
Furthermore, draping them might be a nightmare if you don't know what you're doing. However, draping a conventional thick bridal saree is a difficult undertaking.
A chiffon saree, on the other hand, maybe draped without breaking a sweat. There is no need for additional persons to assist you with your pallu or pleats. Another fantastic feature of a Chiffon saree is that it is much easier to wash than other types of bridal sarees. Beneficial for your laundry.
Versatility
The chiffon fabric is really adaptable. That is why chiffon sarees have become so popular among ladies.
You can wear a chiffon saree with another fabric-based shirt. You can also experiment with a variety of draping ways because the chiffon fabric has a wonderful drape. It falls nicely and evenly, and the saree pleats are well-done.
The Fashion Quotient
The chiffon sarees have a shimmering appearance that will certainly make you stand out from the crowd. This is critical for events such as parties and weddings. If you are a bridesmaid, you should definitely choose a Chiffon saree over the traditional silk/cotton sarees. Even the decorations on a chiffon saree stand out since the fabric itself serves as a good foundation for workmanship.
Final Words
Chiffon fabrics supplied by Chiffon Butta Fabric Supplier should ideally be hand-washed or machine-cleaned slowly and with care to avoid fraying of the fabric. It is best not to wash these costumes with other garments, especially in the first few wash cycles, as the colour may bleed.